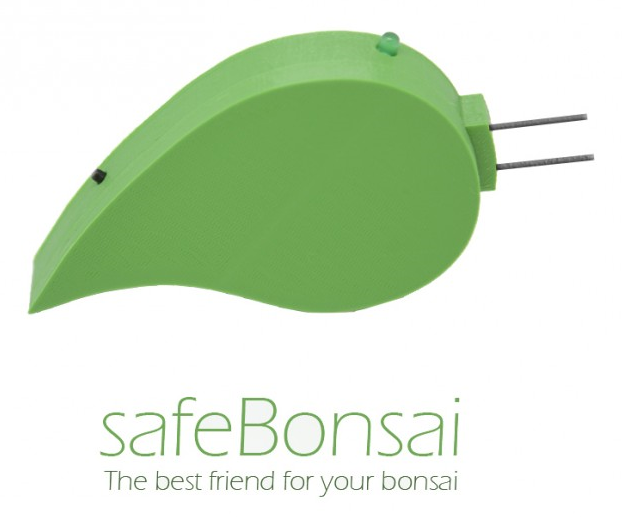 Here is another good sample of application developed by safeBonsai using DecSoft's App Builder. The safeBonsai company offers a hardware device who allow us to control our bonsai tree humidity. This hardware device is accompanied with an app available for Android and iOS, to view and manage the information provided by the hardware device in real time. Take a quick look in the below video!
Behind the safeBonsai project is 50/120 comunicacion, an spanish company with lof ot other projects, including other apps developed by DecSoft's App Builder. Some of these apps must be shown here in the near future as very good cases of use of DecSoft's App Builder. Certainly DecSoft's App Builder provide us a fast way to develop for various platforms like Android and iOS.
The main target platforms for this app are Android and iOS. However, thanks to App Builder, and, with the same code base, we can also reach other platforms too, and run the app in all modern desktop and mobile browsers. What you can see below are some screenshots of the app running in an Android device (screenshots are in the spanish language).

Try DecSoft's App Builder for free!
Like all of the DecSoft's products, the App Builder demo release is not limited in features nor time, so you can try the program the time that you need and using all the available characteristics. Play with the
more than 50 app samples
included by the program, the contextual program's help and get more help in the
DecSoft's support forum
.
Ask us anything about our products

If you are looking for a development tool that enables you to build a wide range of applications (HTML5 applications, Web applications, Web Extensions and Hybrid applications) for mobiles and desktops then you should look no further than DecSoft App Builder. DecSoft App Builders easy and powerful user interface enables the developer to rapidly produce effective software solutions. You also receive a level of support from it's developer that is second to none. I have been using DecSoft App Builder for a few years now and it has become my preferred development tool for creating HTML5 applications, Web applications, Web Extensions and Hybrid applications. If you are serious about developing these types of applications I recommend you invest in this tool. You won't regret it.